Dave Harrigan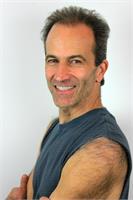 Dave Harrigan began practicing yoga in 1995 to enhance his stretching ability in competitive martial arts and over the years came to realize yoga's amazing potential for healing and personal growth. Dave is a certified teacher with Yoga Alliance and completed Cathy Cesario's 200-hour Spirit Tree Yoga Teacher Training as well as Coral Brown's 500-hour Prana Flow® training. He has enhanced his study with instruction from many leading yoga teachers and healing practitioners. Dave holds a Black Belt in Tae Kwon Do and practices shamanic healing and Thai Yoga Bodywork.

Dave's classes encourage full body awareness through alignment, meditative movement for enhanced energy flow to increase inner strength, and a return to wholeness.
Dave Harrigan instructs the following:
Yoga on the Beach runs from July through the beginning of September only.
Join us on the South Kingstown Beach on Matunuck Beach Road. Bring a yoga mat, blanket or beach towel and sun block, and wear layers. Parking is free for students. If it rains class will be cancelled, and can be made up in any All That Matters yoga class. If you do not pre-register please bring $16 cash.

Directions to South Kingstown Town Beach from All That Matters:
1. Take Route 1 South and follow signs to Matunuck Beach Road.
2. Take Matunuck Beach Road exit. The exit will be on the left (so you will be going North on Route 1 once you make the U-Turn on the left).
3. From Route 1 North, take the first exit on the right, which is Matunuck Beach Rd. Follow the road almost to the end of the long straight stretch until you see signs for South Kingstown Town beach on the right. (If you've passed the Vanilla Bean you have gone too far.)
4. Turn right into the South Kingstown Town Beach parking lot. Tell the attendant you are there for yoga. Walk past the playground and the buildings to the field beyond (follow the path and the Yoga on the Beach signs).


Note: This is NOT at Narragansett Beach.