Stephanie Marisca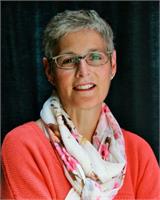 Stephanie Marisca is an award-winning professional certified life coach, sound healing artist, angelic intuitive and certified Angelspeake Facilitator who has been working with the Angelic Realm since 1994. She incorporates over 15 years of experience in energy medicine therapies and metaphysics into her work.
As the founder and intuitive director of InDivine Harmony, a sacred gong tone presentation for peace and wellbeing, she facilitates vibrational gong baths for healing, ceremony, and ritual. Stephanie has been following the Way of the Gong with Grand Gongmaster Don Conreaux since 2003. She was an original member and co-founder of the Resonant Voices of the Spheres, the gong ensemble that began the Gong Bath at All That Matters in 2005.
Stephanie offers the Gong Bath, sacred sound events, workshops, private coaching and healing sessions throughout New England. Working with individuals or facilitating groups, she offers her clients many tools for transformation to occur.
Stephanie Marisca is currently not instructing any classes.