Stephanie Marisca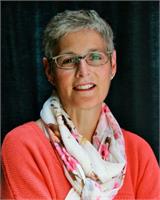 Stephanie Marisca is an award-winning professional certified life coach, sound healing artist, angelic intuitive and certified Angelspeake Facilitator who has been working with the Angelic Realm since 1994. She incorporates over 15 years of experience in energy medicine therapies and metaphysics into her work.
As the founder and intuitive director of InDivine Harmony, a sacred gong tone presentation for peace and wellbeing, she facilitates vibrational gong baths for healing, ceremony, and ritual. Stephanie has been following the Way of the Gong with Grand Gongmaster Don Conreaux since 2003. She was an original member and co-founder of the Resonant Voices of the Spheres, the gong ensemble that began the Gong Bath at All That Matters in 2005.
Stephanie offers the Gong Bath, sacred sound events, workshops, private coaching and healing sessions throughout New England. Working with individuals or facilitating groups, she offers her clients many tools for transformation to occur.
Stephanie Marisca instructs the following:
Join gongmaster and sacred tone artist Stephanie Marisca, along with

Cathy Cesario

, for this special Summer Gong Bath under the light of the silvery moon on South Kingstown Beach. A state of deep relaxation is sure to wash over you with the combination of the healing sounds of the gongs, the summer breeze and the surf. Make this sound adventure part of your South County experience.

For Gong Bath on South County Beach, bring yoga mat or towel, bug spray, and wear layered clothing. Be sure to pre-register and save $5.


If it is actively raining at the beach at the time of class, Full Moon Gong Bath will be held the following evening: Sun, Jul 9.

Directions to South Kingstown Town Beach from All That Matters:
1. Take Route 1 South and follow signs to Matunuck Beach Road.
2. Take Matunuck Beach Road exit. The exit will be on the left (so you will be going North on Route 1 once you make the U-Turn on the left).
3. From Route 1 North, take the first exit on the right, which is Matunuck Beach Rd. Follow the road almost to the end of the long straight stretch until you see signs for South Kingstown Town beach on the right. (If you've passed the Vanilla Bean you have gone too far.)
4. Turn right into the South Kingstown Town Beach parking lot. Tell the attendant you are there for the Gong Bath. Look for signs directing you to the Gong Bath check in. Please be sure to see a staff member.

Note: This is NOT at Narragansett Beach.

Sat, Jul 8, 7:30pm-8:45pm,
$25 pre-registration, $30 at the beach
No other discounts apply for this workshop.
Online registration encouraged. Otherwise, bring check or cash (exact change helpful).

Carpooling is encouraged as this event draws many people.