Stephanie Marisca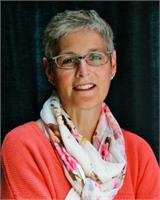 Stephanie Marisca is an award-winning professional certified life coach, sound healing artist, angelic intuitive and certified Angelspeake Facilitator who has been working with the Angelic Realm since 1994. She incorporates over 15 years of experience in energy medicine therapies and metaphysics into her work.
As the founder and intuitive director of InDivine Harmony, a sacred gong tone presentation for peace and wellbeing, she facilitates vibrational gong baths for healing, ceremony, and ritual. Stephanie has been following the Way of the Gong with Grand Gongmaster Don Conreaux since 2003. She was an original member and co-founder of the Resonant Voices of the Spheres, the gong ensemble that began the Gong Bath at All That Matters in 2005.
Stephanie offers the Gong Bath, sacred sound events, workshops, private coaching and healing sessions throughout New England. Working with individuals or facilitating groups, she offers her clients many tools for transformation to occur.
Stephanie Marisca instructs the following:
Join Stephanie Marisca,

Cathy Cesario

and visiting artists for this deep sound relaxation. Experience the vibrational healing of the bronze gong and Tibetan singing bowls.

You will lie down or sit comfortably and begin with mindful relaxed breathing holding a personal or group intention. Then, the gong playing begins. At first you hear soft gong sounds and as you listen carefully, you become aware of the many tones within one sound. The sounds become louder and louder, and wash over and around you creating waves of sound that carry you into the past, the future, and even to other worlds. Many people experience something noticeable during a meditative Gong Bath; it can range from feeling their bodies twitch (as the energy meridians are cleared and balanced), seeing amazing splashes of color behind their closed eyes, past life recollections in full detail, a feeling of lifting out of their bodies and watching from above, to simply a feeling of total peace and connectedness. Whatever your experience, it will be the perfect experience unique to you.

Join us for this monthly sound meditation circle, and leave feeling rested, relaxed and rejuvenated.

Some participants like to bring an extra yoga mat, blanket, or padding to supplement ATM mats and blankets.

Fri, 7:30pm-8:45pm, Mar 31 • Apr 21 • May 19 • Jun 9

$20 pre-registration, $25 at the door

No other discounts apply. Pre-registration is strongly recommended as this event tends to fill!





If you are registered, but have not checked-in by 5 minutes prior to the event your space will be released to accommodate those on the wait list.

This workshop is at our

South Kingstown location.