Lisa Dahl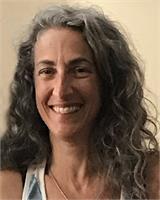 A third-generation cook of fresh foods, Lisa Dahl was raised on vegetables from her grandfather's home garden. Today she is mother to a 13-year-old who grew up eating everything from kale smoothies and homemade nut butters to vegan milks, sushi, and ice cream. After years of inspired exploration, Lisa excels at transforming conventional recipes into vegan and gluten-free masterpieces. As a personal chef and caterer, she serves vegan, vegetarian, gluten-free, and raw soups, entrées, sandwiches, and desserts. As a teacher, Lisa finds joy in introducing others to the delicious and accessible world of eating for vitality one bite, one recipe, one meal at a time.
Lisa Dahl instructs the following:
This is one of our

Focused

classes.

Gentle body movements create space, length and relaxation in this adaptive yoga class. Using a chair for support, practitioners focus on gently improving balance, strength and flexibility. Chair Yoga is appropriate for all levels, and a great option for those with no yoga experience, limited range of motion, or difficulty getting up or down unassisted.




This gentle class helps yogis release tension and unwind. Welcoming all levels, Stretch + Breathe pairs gentle, lengthening movements with breath work to create a balanced experience of groundedness, fluidity, and ease—both physically and energetically.