Priscilla Szneke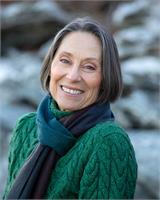 Priscilla is a mindfulness teacher and facilitator. She teaches all types of mindfulness practices; Mindfulness Based Stress Reduction (MBSR), mindful awareness practices (MAPS), meditation, emotional intelligence and leadership skills, communication skills, breath work, yoga, and guided relaxation, all with the intention of cultivating stress reduction, personal growth and overall well-being in all aspects of our life.

Her mindfulness trainings are through the Center for Mindfulness (CFM) at the University of Massachusetts and include Mindfulness-Based Stress Reduction (MBSR) in Mind-Body Medicine taught by Jon Kabat-Zinn and Saki Santorelli, Fundamentals of MBSR and the Practice Teacher Intensive. She is a CFM Qualified MBSR Teacher. She is also qualified to teach MB-EAT, a mindfulness-based eating awareness program.
Priscilla Szneke instructs the following:
Recharge your meditation practice! Join Priscilla, our

Mindfulness Based Stress Reduction (MBSR)

teacher, for this one-hour session. This monthly gathering is an opportunity to practice mindfulness meditation with a group in a supportive environment. There will be a short talk, sitting practice and an opportunity for questions at the end.


MBSR graduates and individuals with prior experience welcome. Beginners please arrive a few minutes early for additional instructions.

Thu, 6:30pm-7:30pm, Apr 6


Donations welcome

This Free Class is at our

South Kingstown location.





Whether you are curious about Mindfulness Based Stress Reduction (MBSR) or have already decided to participate in the program, this free talk is a first step toward enrollment and considered Week 1 for the MBSR course. During this session meet instructor Priscilla Szneke, experience a mindfulness practice, learn about the 9-week series, and explore whether it is right for you. See Mindfulness Based Stress Reduction to read more about this life-changing, evidence-based, and successful program.

Note: This free introductory session is Week 1 of the 9 week MBSR course, however you can attend this Free Talk and not continue with the MBSR program if it is not a fit for you at this time. Application form to be filled out during this session.

This powerful worldwide course, created by Dr. Jon Kabat-Zinn founder of the University of Massachusetts Medical School's Stress Reduction Clinic, encourages you to actively participate in your health and well being. You will come away with a strong awareness of the interplay between mind and body in health and disease, which is the basis for preventive medicine. With its focus on non-judgmental awareness of our moment-to-moment experience, mindfulness is a natural human capacity that helps access our innate power to heal and to respond more effectively to stress, pain and illness. People who complete MBSR training report more effective skills to cope with stress and an increased ability to relax, lasting decreases in physical and psychological symptoms, reduction in pain, greater energy and many other benefits. Establish a strong foundation of self-care skills which can be utilized daily and built upon after the class ends. This highly participatory, life affirming course includes instruction in mindfulness meditation practice, gentle stretching/yoga, inquiry exercises to enhance awareness, group dialogue, and daily home assignments.

For more information, visit www.seventhelementliving.com and www.umassmed.edu/cfm

Thu, Apr 20, 7pm - 8pm
Free

This Free Event is at our

South Kingstown location.