Elysia Bates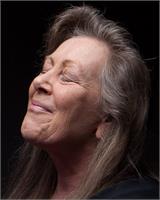 Elysia Bates is a state- and nationally certified teacher of reflexology accredited by the American Commission for Accreditation of Reflexology Education and Training (acaret.org). She is the president of the Reflexology Association of Rhode Island (RARI) and a full-time practicing reflexologist of fourteen years. Elysia practices and teaches in New England, including 9 years of teaching a Certification Program. Elysia was honored in 2012 by the Reflexology Association of America for helping to set-up and launch a Integrative Medicine Program at Day Kimball Hospital. She continues to work with Hospice patients through Day Kimball's' Hospice and Palliative Care Program in Putnam, Ct. and The Center for Hospice Care in Norwich, Ct. Elysia has continued her own studies with reflexologists from New Zealand, Denmark, and Taiwan and enjoys organizing events to promote reflexology , including public speaking and international workshops.
Elysia Bates instructs the following:

Have you been interested in becoming certified in reflexology only to talk yourself out of it? Have you told yourself you don't have the time, commitment level or knowledge? Reflexology is a vibrant and growing healing modality within the field of bodywork. Becoming certified in foot reflexology can be a great asset to your current massage practice or be the career you have dreamed about doing.

Come to our informational session and explore what Integrative Reflexology has to offer with Elysia Bates, who has certified many successful practicing reflexologists today. Whether you have a current practice or wish to begin one, gain a real understanding of what's required to make foot reflexology part of your professional career.

Expand, Explore, and Get Certified.

Thu, 6pm-6:45pm, Sep 7
Sat, 9:30am-10:15am, Sep 16

Free




This free talk is at our

South Kingstown location.