Morgan Huling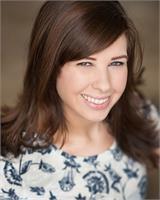 Inspired by her experiences as a yoga teacher, Morgan began her journey as a massage therapist to honor her love of anatomy and the healing power of touch. With an understanding of movement, structural alignment, and energetic anatomy, Morgan guides her clients towards a more relaxed presence in their bodies through gentle or firm massage pressure and positional release. Her intuitive and nurturing touch is infused into a variety of massage modalities including swedish relaxation massage, deep tissue sculpting, myofascial release, acupressure and energy work. Each treatment with Morgan is a blend of techniques carefully woven together to suit the body and spirit of her clients.
Morgan is a graduate of the Bancroft School of Massage Therapy, nationally certified and licensed by the state of Rhode Island, and a member of the American Massage Therapy Association (AMTA). She holds double certifications in the specialty of prenatal and postpartum massage therapy and also works as a certified infant massage teacher. Morgan's passion lies in working with women during the childbearing years, honoring the miracle of blossoming life.
Morgan Huling is currently not instructing any classes.