Heather Castagnaro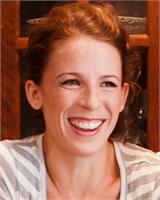 Heather Castagnaro (RYT-500/E-RYT 200), has been immersed in the world of yoga since 2001. As a dedicated yogini, and through her love of being outdoors, Heather draws inspiration from nature and its many forms. Heather's teaching style integrates the creative and energetic aspect of flow with attention to alignment and the importance of our breath energy (Prana). She believes yoga is about community and offers space for students to experience their practice in a dynamic yet supportive environment where playfulness, compassion and self-acceptance are encouraged.
Heather Castagnaro instructs the following:
This is one of our

Flow

classes.

This candlelit class offers a meditative transition into the evening through a slow flow. Sequences are crafted to work the body and release muscle tension while creating space for self-care and unwinding from the day.




This is one of our

Flow

classes.

This introductory Vinyasa Flow class moves at a gentle pace to establish strength, flexibility, and balance within a continuous sequence of postures. Vinyasa Flow I is designed for newer and intermediate students looking to hone in on proper alignment while honoring and exploring the connection between movement, breath and mindfulness—the fundamental building blocks of Vinyasa.

This class is done in a heated room. The heat encourages greater flexibility and detoxification. Yoga experience is necessary and students are asked to bring a towel, mat and water.




This Yoga I/II blended class includes key instruction for beginner yogis, while offering options for experienced yogis to deepen and further their practice. Teachers address various levels while adapting to students' needs.