Kirsten O'Neill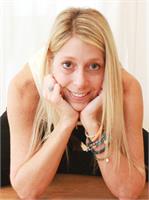 Kirsten O'Neill began her yoga and meditation practice in 2006 while undergoing extensive treatment for stage III cancer. Yoga offered her a means of self healing and movement. Embracing life after beating cancer her yoga practice grew. She received her 200-Hour Yoga Certification from The Pranotthan Yoga School in 2014 here at All That Matters and immediately began teaching.

Kirsten also holds a Master's Degree in Speech Language Pathology and works with adult and geriatric patients in her local community. She brings a unique strength from her educational, work and personal background, creating a safe space for both physical and spiritual growth. With a focus on encompassing body, breath and mind her classes leave you feeling empowered and vibrant. Her teaching style encourages students to live life to the fullest and embrace each minute on and off the mat.
Kirsten O'Neill is currently not instructing any classes.