Kirsten O'Neill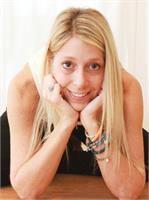 Kirsten O'Neill began her yoga and meditation practice in 2006 while undergoing extensive treatment for stage III cancer. Yoga offered her a means of self healing and movement. Embracing life after beating cancer her yoga practice grew. She received her 200-Hour Yoga Certification from The Pranotthan Yoga School in 2014 here at All That Matters and immediately began teaching.

Kirsten also holds a Master's Degree in Speech Language Pathology and works with adult and geriatric patients in her local community. She brings a unique strength from her educational, work and personal background, creating a safe space for both physical and spiritual growth. With a focus on encompassing body, breath and mind her classes leave you feeling empowered and vibrant. Her teaching style encourages students to live life to the fullest and embrace each minute on and off the mat.
Kirsten O'Neill instructs the following:
This is one of our

Flow

classes.

This upbeat class uses music to create an energizing atmosphere for a fast-paced flow-style workout combining traditional yoga poses with light weights, strength-training moves and cardio intervals. The benefits of a traditional yoga practice are amplified to include higher calorie burn and muscle toning.

Be sure to bring water and a towel!




This is one of our

Flow

classes.

Vinyasa Flow I/II is a moderately paced Vinyasa practice that connects movement and awareness to breath in a dynamic sequence. Classes introduce inversions, backbends and arm balances as well as yoga philosophy for students looking to expand their physical practice and deepen their understanding of the many facets of yoga.

This class is done in a heated room. The heat encourages greater flexibility and detoxification. Yoga experience is necessary and students are asked to bring a towel, mat and water.