Marjory Stevens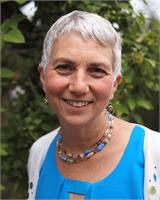 Marjory began her yoga practice at age seventeen, learning sun salutations from a book. Yoga just made sense to her. She received her 200-hour yoga teacher training from the Pranotthan Yoga School at All That Matters. Marjie's yoga classes offer a holistic experience; leading students to use their breath and non-judgmental awareness to release tension and re-energize. She guides students, of all levels, through practices to build strength, flexibility and awareness as they delve into body-breath synchronized motion.
Marjie believes that by noting shifts, sensations and releasing thoughts, the practitioner opens themselves to the extraordinary in each ordinary day of being alive on this beautiful planet. Her enthusiasm and knowledge of horticulture and science supports being fully present and living an awe-inspired life. Marjie's joy-filled passion for yoga is contagious!
Marjory Stevens instructs the following:
This is one of our

Focused

classes.

Help build bone density, increase overall strength, and improve balance, coordination and flexibility. Practitioners use light weights and sandbags during this bone-beneficial yoga practice. It is never too early to ensure healthy bones for your future!




This gentle class helps yogis release tension and unwind. Welcoming all levels, Stretch + Breathe pairs gentle, lengthening movements with breath work to create a balanced experience of groundedness, fluidity, and ease—both physically and energetically.





A 45 minute version of our regular Yoga I/II for those days when you don't have a lot of time, but still want to move!

This Yoga I/II blended class includes key instruction for beginner yogis, while offering options for experienced yogis to deepen and further their practice. Teachers address various levels while adapting to students' needs.