Alexandra Hope Flood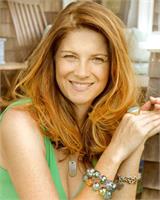 Alexandra Hope Flood is a second-generation intuitive and medium. Connecting with each client's individual divine guidance, she has the ability to reveal their pertinent past lives, true soul purpose, ideal physical health, and loving messages from deceased loved ones. Her gifts facilitate clarity, healing, and an individual's ultimate potential in their present lifetime. In addition, she has been a professional writer for over twenty years. Alexandra currently writes an inspirational slice-of-life blog, a flood of hope (+ humor) and contributes to tinybuddha.com. She lives in Jamestown, RI with her husband and two children. alexandrahopeflood.com
Alexandra Hope Flood instructs the following:

Spend a lively and informative evening with Alix, All That Matters' Intuitive Life Coach, to learn more about the power of intuition, how it works, and how it's available to everyone. Following a brief discussion, intuitively selected participants will receive a mini-reading.


Note: Depending on group size, Alix may not be able to read all participants.


To receive a private session in our SK location with Alix, please call our Front Desk at 401-782-2126. Alix can tap into your unique Individual Divine Guidance and then help you apply it to your real-world life, offering rare insight into your life and true soul purpose.

Fri, 7:30pm-9:30pm, Oct 27

$35

This workshop is at our

Providence location.