Tom Gillette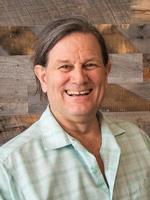 Tom Gillette has done it all, as far as yoga is concerned. In his classes, he likes to laugh a lot and drop into still meditative places. Tom has made many trips to India, owned four yoga studios over the last 27 years, directed 34 yoga teacher trainings, certified over 750 yoga teachers and sometimes lived an austere life in four yoga ashrams. What little he does teach now, he does it for the pure joy and the sweetness it brings.
Tom Gillette instructs the following:
Meditating with others is great way to anchor your practice and effect change. Session may include simple guidance and/or breathwork. No experience necessary. This is a free community offering.




This gentle class helps yogis release tension and unwind. Welcoming all levels, Stretch + Breathe pairs gentle, lengthening movements with breath work to create a balanced experience of groundedness, fluidity, and ease—both physically and energetically.




This Yoga I/II blended class includes key instruction for beginner yogis, while offering options for experienced yogis to deepen and further their practice. Teachers address various levels while adapting to students' needs.

This class is done in a heated room. The heat encourages greater flexibility and detoxification. Students are asked to bring a towel, mat and water.