Michelle Tremont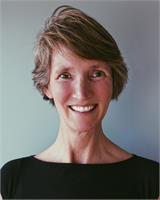 Michelle Tremont began practicing yoga when her two daughters were toddlers. Michelle received her 200 hour from Tom Gillette at Eyes of the World Yoga (now ATM Providence) in 2005 and is currently pursuing her 500 hour at Kripalu. Her training with Tom has given her a very strong and confident base.
Michelle's teaching style is born out of a genuine sense of laughter and love. Her many years of experience and a multitude of training brings a very safe and comforting sense to her classes. It is through a combination of humor and sensitivity that she is able to afford students the opportunity to heal and accept life in the ever changing moment to moment transitions.
Her love of animals and nature plays an important role in the messages she gives and in the life she leads. She is currently volunteers at the Wildlife Rehabilitation Association of Rhode Island to fill her empty nest (no pun intended!)
Michelle Tremont instructs the following:
This is one of our Focused classes.

Restorative Yoga uses blankets, bolsters and pillows to fully support the body in foundational yoga postures, without muscular exertion. Deep but passive, Restorative Yoga can enhance a vigorous practice, and is also well suited for beginners as well as those with injuries. This grounding practice soothes the nervous system and helps boost the immune system.




This is one of our

Focused

classes.

Our Yoga Pilates class combines the basics of Pilates with yoga postures focused on the torso, abdomen, and spine to help practitioners build core strength.