Claire Allen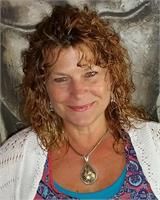 Claire started her yoga journey with a playful home practice. In 2006 she completed her Yoga Teacher Training at Kripalu and has been teaching ever since. Claire is a nurse and yogi who combines acute awareness of the body and its energy systems in her teaching. Her classes follow gentle Yin style poses and reveal her passion for the spine's need to move in all six directions daily to maintain strength and flexibility. Her empathy and ability to calm others are trademarks of her teaching style.
Claire Allen instructs the following:
This is one of our

Focused

classes.

Yin Yoga poses are performed seated or lying down using props and slow transitional movements that massage and lubricate the body's sheath of connective tissue as well as the mind's power of observation. Sustaining each pose for a period of time pairs intentional stillness with steady compression to signal a "rest and restore" mode for the central nervous system thus promoting digestion, muscle repair and organ detoxification.