Bobby Ducharme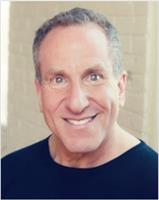 An ERYT-200 Certified teacher, Bobby began practicing as an adult in 1999 in CA with Mary Pafford. Relocating to Providence in 2002, he discovered Eyes of the World, and practiced there for 7 years before taking the teacher training with Tom Gillette. He has taught at Breathing Time Yoga, Miriam Hospital, Eyes of the World and The Heart Spot. He will be completing his 500-hour yoga teacher certification soon with Don and Amba Stapleton at Nosara Yoga Institute. He continues to study with master teachers, including Tom Gillette, Richard Freeman, Judith Lasater, Josh Summers, Theresa Murphy, Sara Davidson, Mark Gerow and Ellen Schaefer. Bobby is also a theatre artist, and has acted in plays for The Sandra Feinstein Gamm Theatre, Epic Theatre and Counter Productions Company. His classes focus on allowing you to balance breath with body movement. Through mantra and movement, you slow all your body's processes down. At the same time, you find energy sources from within nourishing you. Working in this way, you will create a sense of profound well-being.
Bobby Ducharme instructs the following:
This gentle class helps yogis release tension and unwind. Welcoming all levels, Stretch + Breathe pairs gentle, lengthening movements with breath work to create a balanced experience of groundedness, fluidity, and ease—both physically and energetically.