Bobby Ducharme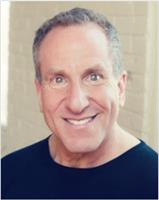 An ERYT-200 Certified teacher, Bobby began practicing as an adult in 1999 in CA with Mary Pafford. Relocating to Providence in 2002, he discovered Eyes of the World, and practiced there for 7 years before taking the teacher training with Tom Gillette. He has taught at Breathing Time Yoga, Miriam Hospital, Eyes of the World and The Heart Spot. He will be completing his 500-hour yoga teacher certification soon with Don and Amba Stapleton at Nosara Yoga Institute. He continues to study with master teachers, including Tom Gillette, Richard Freeman, Judith Lasater, Josh Summers, Theresa Murphy, Sara Davidson, Mark Gerow and Ellen Schaefer. Bobby is also a theatre artist, and has acted in plays for The Sandra Feinstein Gamm Theatre, Epic Theatre and Counter Productions Company. His classes focus on allowing you to balance breath with body movement. Through mantra and movement, you slow all your body's processes down. At the same time, you find energy sources from within nourishing you. Working in this way, you will create a sense of profound well-being.
Bobby Ducharme instructs the following:
This quiet class, with minimal verbal cues, offers the space to go inward. It's an opportunity to let your breath be the sound track of your yoga. Each pose will be offered with time to experience the shape in your own body. Individual guidance and attention will be given as needed. This quiet practice is intended to help you to be more present and to move meditatively through the poses, deepening your yoga. Some yoga experience is needed, but you're not required to know every pose.




In this Vinyasa-style class, students explore their personal and physical edge—as well as self-awareness and intention—by cultivating core stability through complex poses (such as inversions and balancing postures) in sequences that invite precision and mindfulness. Yogis stretch and strengthen muscles while energizing the body and stimulating the mind.

This class is done in a heated room. The heat encourages greater flexibility and detoxification. Yoga experience is necessary and students are asked to bring a towel, mat and water.




Core Flow classes teach students to move from their center during strengthening Vinyasa sequences. Emphasis is placed on how awareness of the body's power center impacts and sustains every pose. Cultivation of the core enhances balance, embodiment, confidence and grace.