Joanie Flavin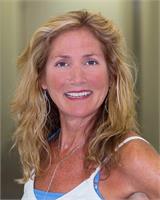 Joanie has been teaching yoga for 15 years, 10 of those as a full time career. She brings to her students the experience and growth through yoga that has provided her with great balance and understanding of our human experience. With yoga presented therapeutically to enhance movement and ease in the body, and breath work to link the mind and body, she gives every student the tools for taking their practice into their lives off the mat. Joanie's teaching influences include Ana Forrest, Tias Little, Johnny Kest and Theresa Murphy. Through their great guidance and gifts she found her personal approach to teaching. Her style is an intelligent Vinyasa offering a comfortable environment of non-judgment and support to dive deep into each individuals needs, both physically and emotionally. Joanie encourages finding your inner grace by opening the body with total integration of movement.
Joanie Flavin instructs the following:
This is one of our

Flow

classes.

Core Flow classes teach students to move from their center during strengthening Vinyasa sequences. Emphasis is placed on how awareness of the body's power center impacts and sustains every pose. Cultivation of the core enhances balance, embodiment, confidence and grace.




Yoga on the Beach runs from July through the beginning of September only.
Join us on the South Kingstown Beach on Matunuck Beach Road. Bring a yoga mat, blanket or beach towel and sun block, and wear layers. Parking is free for students. If it rains class will be cancelled, and can be made up in any All That Matters yoga class. If you do not pre-register please bring $16 cash.

Directions to South Kingstown Town Beach from All That Matters:
1. Take Route 1 South and follow signs to Matunuck Beach Road.
2. Take Matunuck Beach Road exit. The exit will be on the left (so you will be going North on Route 1 once you make the U-Turn on the left).
3. From Route 1 North, take the first exit on the right, which is Matunuck Beach Rd. Follow the road almost to the end of the long straight stretch until you see signs for South Kingstown Town beach on the right. (If you've passed the Vanilla Bean you have gone too far.)
4. Turn right into the South Kingstown Town Beach parking lot. Tell the attendant you are there for yoga. Walk past the playground and the buildings to the field beyond (follow the path and the Yoga on the Beach signs).


Note: This is NOT at Narragansett Beach.