Karen Powers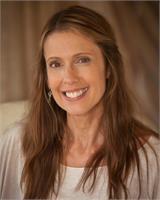 Karen began practicing yoga in 2009. She received her 200-hour training in Hatha Yoga with Katherine Conte in May 2011 and received her 500-hour training in Prana Flow with Coral Brown in December 2014. She's also a certified Reiki Master receiving her trainings in all levels with Myra Partyka at All That Matters in South Kingstown, RI.

Karen loves the spiritual and philosophical aspects of yoga and is drawn to the energy of the subtle body. Her classes are a mix of Hatha and Vinyasa Flow. She encourages her students to find the fluidity in their bodies and allow the sequences to flow like a beautiful dance of mind, body and spirit. As someone who found her way to yoga through a difficult time in her life, she is always aware that students may be looking for more than just a practice of the physical body. It's her intention to help balance, energize, inspire and restore the well-being of all who join her on the mat.
Karen Powers instructs the following:
This is one of our

Focused

classes.

Yin Yoga poses are performed seated or lying down using props and slow transitional movements that massage and lubricate the body's sheath of connective tissue as well as the mind's power of observation. Sustaining each pose for a period of time pairs intentional stillness with steady compression to signal a "rest and restore" mode for the central nervous system thus promoting digestion, muscle repair and organ detoxification.




This gentle class helps yogis release tension and unwind. Welcoming all levels, Stretch + Breathe pairs gentle, lengthening movements with breath work to create a balanced experience of groundedness, fluidity, and ease—both physically and energetically.