Karen Seitler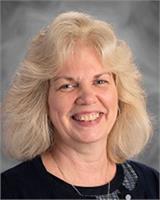 At the age of sixteen Karen discovered the power of yoga during a high school physical education class. Yoga has provided Karen with strength; balance and focus as she raised three children alone, supporting her mother through Alzheimer's, and her father through Parkinson's, and her 35 year career in education. Karen completed her 200 hour YTT with Katherine Conte and Kim Chandler. Throughout Karen's life yoga has been a private practice that sustained her through life's challenges. As she completed her SEVA during yoga teacher training she discovered that she has a passion for sharing yoga with others. Recently, Karen has been studying Qigong with Deborah Davis at Omega and Kripalu.

Karen's classes weave in her background in Hatha Yoga, Qigong, Mindfulness-MBSR and Reiki. She has a strong belief that everyone can integrate yoga and Qigong into their lives to develop a lifelong strong body, mind and spirit. Her focus is to provide a joyous class that inspires students to celebrate the divine in their own hearts to cultivate and celebrate gratitude.
Karen Seitler instructs the following:
This is one of our Focused classes.

Restorative Yoga uses blankets, bolsters and pillows to fully support the body in foundational yoga postures, without muscular exertion. Deep but passive, Restorative Yoga can enhance a vigorous practice, and is also well suited for beginners as well as those with injuries. This grounding practice soothes the nervous system and helps boost the immune system.




This is one of our

Focused

classes.

Join Karen Seitler for a weekly one-hour community yoga class appropriate for all levels. Proceeds support local philanthropies including the All That Matters scholarship fund.