Elizabeth Robinson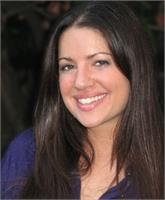 Elizabeth S. Robinson is a certified and advanced level Journey Dance Facilitator. She is a practicing LMT and Reiki master, and holds a BA in psychology from the University of Massachusetts, Amherst. Elizabeth brings her enthusiasm for existence into everything that she does, and uses the Journey Dance modality to share her passion for multidimensional creativity!
Elizabeth's path led to the door of Journey Dance just at a time when she had been deeply feeling into the collective NEED for the basic human pleasure of pure, wholesome, nurturing FUN! She wildly enjoyed and grew from her experience at Journey Dance teacher training with Toni Bergins at The Kripalu Center for Yoga and Health. Journey Dance was the "melting pot" that merged all of the pieces of passion and training that she had been cultivating through her years of study and practice in theater, body movement, nature consciousness, meditation and yoga. Her Journey Dance class moves from her heart centered belief in the beauty of integration and inclusion.
Elizabeth believes that the alchemy of all our parts as well as our unique connections to both self, and other is what is at the heart of having a magnificent life! Through her own experiential process she has come to deeply believe in the profound power of dance, and feels strongly that this is something that every human being CAN DO! She is thrilled to be bringing Journey Dance to All That Matters and is looking forward to sharing this Dance of Life with you all!
Elizabeth Robinson is currently not instructing any classes.