Jennifer Albamonti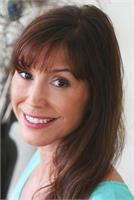 Jennifer immersed herself in yoga after a serious cervical injury, hoping to regain strength and mobility lost in the trauma. The compassion and confidence she gained during that experience led her to the Pranotthan School of Yoga Teacher Training at All That Matters, in hopes of sharing her journey to be a supportive light for others. She received her 200-hour certification in April 2016.
With a background in Baptiste, Vinyasa and Hatha, as well as in music and dance, Jennifer incorporates a quiet blend of each to procure an environment of balance and curiosity. She holds space for students to heal and simply be.
Jennifer works in health and wellness, advocating natural living and awareness. She is also a vocalist and musician and often brings this love to the mat.
Jennifer Albamonti is currently not instructing any classes.