Basantjeet Kaur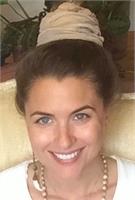 Basantjeet has been practicing Kundalini yoga and meditation since 2007. She studied the teachings and kriyas handed down from Yogi Bhajan through Gurmukh Kaur Khalsa and Gurushabd Singh Khalsa at their spiritual community, Golden Bridge Yoga, in Los Angeles. She later traveled to India to focus on stress and vitality practices, and then to New York for prenatal yoga training. Basantjeet is Kundalini Research Institute certified.
In her classes, Basantjeet is delighted and emboldened to share the benefits Kundalini yoga, such as psychic hygiene, spiritual connection, and physiological healing and renewal. All of these things combined light the way for a more authentic path to unfold with humbleness and grace. Basantjeet believes this yoga can benefit anyone and everyone. It her passion to share these practices and guide others towards release and peace of mind.
Basantjeet Kaur is currently not instructing any classes.