Allison Scott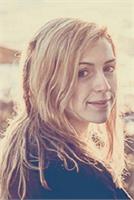 Allison has been practicing yoga since 2007 and teaching since 2014, when she received her 200-hour Vinyasa Yoga certification at Raffa Yoga. She has furthered her training and continues to deepen her knowledge and understanding of Yoga through the study of Ayurveda, and received her 500-hour certification in Ayurvedic Yoga at Kripalu Center of Yoga and Ayurveda in July 2016. Driven by her gratitude for learning yoga at a young age, Allison also has a passion for bringing the healing practice of yoga to children. She is a certified Children's Yoga instructor through Kidding Around Yoga and teaches a variety of styles including All Ages Yoga, Storytime Yoga, and Yoga for Special Needs.
Allison has a very dedicated and heart-centered approach to yoga practice, and encourages this for her students as well. She believes in using yoga as a vehicle to come home to one's Self, and to shed light on those thoughts, patterns and beliefs that continually keep one from fully and truthfully expressing their authentic selves. She teaches a meditative style flow to promote introspection and contemplation using keen awareness of the breath.
Allison Scott instructs the following:
This is one of our

Flow

classes.

Vinyasa Flow I/II is a moderately paced Vinyasa practice that connects movement and awareness to breath in a dynamic sequence. Classes introduce inversions, backbends and arm balances as well as yoga philosophy for students looking to expand their physical practice and deepen their understanding of the many facets of yoga.