Becky Murray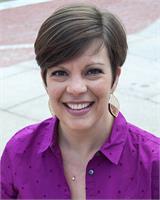 Becky has been practicing yoga for almost 10 years, and All That Matters in South Kingstown is where she started her practice. A classic "perfectionist," yoga has taught her to cultivate a softness and compassion in her approach to life and relationships. This teaching lead her to completing her 200-hour yoga teacher training with Cathy Cesario of Spirit Tree Yoga & Healing Practices in May 2013, and she was the teaching assistant for a second 200-hour teacher training between September 2014 and May 2015.
Becky's classes help students cultivate the ability to relax into the physical postures, spend time with the breath, and develop a sense of possibility and practice of slowing down. They introduce the emotional and spiritual components of yoga that have helped enrich her life on and off the mat. As you get to know her, you will find her personality and classes to be filled with gentleness, authentic warmth, and a sense of humor.
www.rebecca-anne.com
Becky Murray instructs the following:
This is one of our

Flow

classes.

This Vinyasa-style class invokes mindfulness through a slowly flowing practice built on dynamic movement and breath. Emphasis is placed on embodying both stillness and motion to cultivate strength, engagement, and awareness. This class is suited for all levels of practitioner and offers students space to explore presence and peace.




This Yoga I/II blended class includes key instruction for beginner yogis, while offering options for experienced yogis to deepen and further their practice. Teachers address various levels while adapting to students' needs.