Art Stein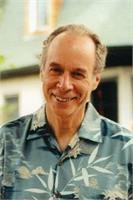 Arthur Stein (Art) is currently Professor Emeritus and a co-founder of the Center for Nonviolence and Peace Studies at the University of Rhode Island. Art received an interdisciplinary Ph.D. in International Relations from the University of Pennsylvania and subsequently has done studies identifying the root causes and potential resolution of several transnational, ethnic and cultural conflicts. He is an educator, author, interfaith participant and scholar-practitioner in various aspects of nonviolent social change.
For his teaching and community service, within and well beyond the classroom, Art is recognized for his commitments to human rights and ecological concerns that have inspired thousands of students over the years. He has been a speaker, scholar in residence, and workshop facilitator at numerous universities, colleges, and civic programs worldwide.
Dr. Stein has had long-term interests and involvement in the fields of comparative religion and spirituality, humanist philosophy, ethics, mysticism, meditation and other contemplative practices. He has innovated and offers such courses as "Wisdom Traditions of the World's Cultures and Religions" and "Meditation, Mindfulness and Peacebuilding: Within Ourselves and Globally." Art has practiced meditation for over 40 years.
Art and his wife Clare live in Wakefield, Rhode Island.
Art's new book, Let There Be Light: Experiencing Inner Light Across the World's Sacred Traditions is available in The Store at All That Matters and on Amazon.
Art Stein is currently not instructing any classes.