Belinda Harrison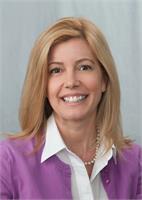 Belinda Harrison, MSPT, PRPC earned her bachelor's degree in Exercise Science from University of New York at Buffalo in 1993. Upon graduation, she moved to Las Vegas and began working as an assistant physical therapist for national athletes, performers and the general public. She then went on to earn a master's degree in physical therapy from the University of Las Vegas in 2000, where she was introduced to women's health issues and specifically pelvic floor work. She has continued her specialized work in pelvic floor physical therapy and has over 300 continuing education credit hours and over 5000 hours of hands on treatment. In 2016 she received her Pelvic Rehabilitation Practitioner Certification through Herman and Wallace Pelvic Rehabilitation Institute. Belinda also teaches pregnancy considerations and pelvic floor anatomy at the New England Technical Institute.

Belinda's hope is to help more women gain knowledge of their bodies to promote self-confidence and ease of function in their daily activities. She lives in Narragansett, RI with her husband and two children.
Belinda Harrison is currently not instructing any classes.