Sohini Livewell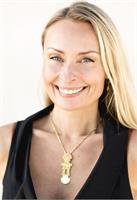 An avid meditator and high vibe fresh foodie, Sohini has been on the wellness path for over a decade. She's persevered through life challenges which led to a crusade to true transformation, and now helps individuals achieve their own personal transformations through cleanses, lectures, workshops, personal consults and other natural healing sciences. Sohini's extensive educational background includes workshops and trainings throughout the US, India, and Italy. She graduated from Kripalu's School of Ayurveda and Yoga as a 500hr Kripalu Yoga Specialist and Ayurvedic Health Consultant, and she has studied with world-renowned scholars, yogis, therapists, and spiritual mystics like Osho. Sohini a Licensed Massage Therapist specializing in Ayurvedic Therapeutic bodywork, and is trained in Yoga Nidra iRest. She is also certified as a Holistic Health Coach from the Institute of Integrative Nutrition and conducts medicinal cooking classes year-round.
Sohini's yoga classes focus on mindfulness – slowing down, becoming aware, building mental/physical strength while unlocking joy, gratitude, and self-love. A perfect combination of sweat, movement, breath-work and stillness. All sessions are infused with Ayurvedic core principles to create seasonal balance and encourage one's ability to reconnect with an inner knowledge of one's personal truth, wisdom and overall well-being.
Sohini is an Ayurvedic Yogini always on the path, traveling the world.
www.sohinilivewell.com
Sohini Livewell instructs the following:
This Yoga I/II blended class includes key instruction for beginner yogis, while offering options for experienced yogis to deepen and further their practice. Teachers address various levels while adapting to students' needs.