Juliet Loranger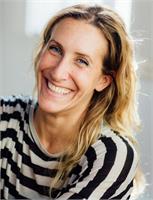 As an avid yoga practitioner, Juliet teaches yoga because it is a transformative process that she believes everyone should keep connecting with. A modern-day rock-n-roll woman, Juliet's personal practice of yoga is to establish a textural relationship with self-inquiry, and to learn and heed the threads that are the fabric of traditional and philosophical studies of yoga. Juliet has been teaching since 2008, certified at the 200-hour level in Kripalu Yoga and 500-hour certified with Noah Mazé. She continues her in-depth training with Noah to be a certified YogaMazé instructor.
Yoga helps Juliet stand in her truth, and from that she is able to offer a lively, honest experience in the studio, private lessons, workshops, and trainings. Her teachings and classes always invite students to a place where they rejoice in what is, educate students about the fortifying qualities of alignment in postures combined with fluency of their breath, share the discipline that is required to transform, and ask students to engage in self-study with sincerity.
Juliet Loranger instructs the following:
This dynamic and challenging class serves those who strive to deepen their yoga practice. Yoga II/III is a creative exploration of yoga postures that balance physical challenge with mindfulness. Yoga experience is encouraged as this classes focuses on refinement and precision.