Jennifer Lawrence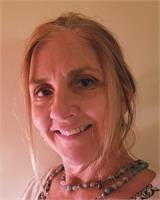 Jennifer Lawrence instructs the following:
This introductory Vinyasa Flow class moves at a gentle pace to establish strength, flexibility, and balance within a continuous sequence of postures. Vinyasa Flow I is designed for newer and intermediate students looking to hone in on proper alignment while honoring and exploring the connection between movement, breath and mindfulness—the fundamental building blocks of Vinyasa.




This candlelit class offers a meditative transition into the evening through a slow flow. Sequences are crafted to work the body and release muscle tension while creating space for self-care and unwinding from the day.




This upbeat class uses music to create an energizing atmosphere for a fast-paced flow-style workout combining traditional yoga poses with light weights, strength-training moves and cardio intervals. The benefits of a traditional yoga practice are amplified to include higher calorie burn and muscle toning.

Be sure to bring water and a towel!