Missy Brown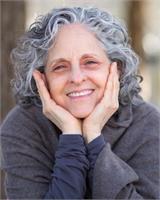 Missy Brown, E-RYT, E-RCYT, YAECP has dedicated her life to supporting people of all ages to open to their true potential. Her passion of empowering others is offered through classes as well as training programs that truly transform lives through play and joy. Using her skills of creativity and playfulness, she fosters experiences where mindfulness and body centered practices are explored with a sense of humor and open hearted authenticity.
Missy is the president and founder of Deep Play for Kids, LLC. Missy has been teaching DPK in schools for nearly 20 years. She sees each child as their true self and has seen that children who participate in wellness experiences at an early age are given the opportunity to create a solid foundation and fill their 'toolbags" to carry throughout their lives.

Missy is the proud momma of 3 amazing sons, 2 delicious granddaughters, and several other sons and daughters. She resides in Fairfield CT with her beloved partner Joe and numerous 4-legged furry family members.
Missy Brown is currently not instructing any classes.