Susan Fox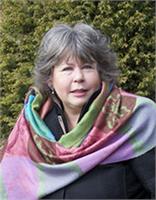 Susan E Fox is an author, artist and facilitates transformational arts experiences. She co-founded the Expressive and Creative Arts Institute at Salve Regina University, where she serves as core faculty. In addition, she conducts multi- modal workshops and retreats that support creative play, earth engagement and self discovery based on her background in mindfulness, counseling, eco-psychology, body-centered practices, and embodied leadership.

As a holistic practitioner, Susan has developed expressive arts practices that empower one to create a new signature story and explore earth based reconnective practices that facilitate the understanding of a unified field of living systems. She uses unique whole brain approaches in her work with groups and individuals to support positive life-change by implementing creative methods that spark one's passion for personal balance and wholeness.

She founded the Center for Holistic Development over 25 years ago and recently established a new visionary program called Creativity and Expressive Consciousness. This program focuses on mentoring creative projects through evolutionary transformation. The mission is to realign our perceptions surrounding innate creative intelligence, support conscious self-awareness and integrate an expanded understanding of mindfulness and self-expressive practices.

Susan is also the co-author of two books focused on expanding one's creative process: Visual Journaling: Going Deeper Than Words and Nature and the Art of Self Expression. And she is now working on a new book, Sacred Art, Sacred Earth.
Susan Fox is currently not instructing any classes.