Elsie Castro-Swonger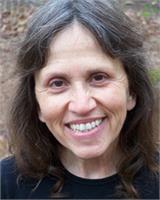 Elsie Castro-Swonger is a longtime advocate of healthy living through good nutrition, exercise, and stress-reduction techniques. She has studied, practiced, and shared the life-enriching potentials of classical hatha yoga and meditation for over 40 years. After earning a bachelor's degree in psychology in 1972, Elsie devoted three years to service in the Peace Corps in Liberia. In 1976, she was certified in Transcendental Meditation, and taught at T.M. centers in Providence and Newport for several years. A registered yoga teacher at the 500-hour level, Elsie also holds specialized certifications, including Cardiac Yoga, Yoga and Ayurveda, and Yoga for Osteoporosis Prevention. In addition to general practice yoga classes, Elsie offers workshops in Yoga for Bone Health.
With a master's degree in education and many years of dedication to yoga and meditation, Elsie brings a natural, nurturing, and gentle style to her yoga classes. She emphasizes preventative and healing methodologies as an avenue to physical, emotional, and spiritual wellbeing.
Elsie Castro-Swonger instructs the following:
Yoga I is ideal for students new to yoga as well as seasoned practitioners looking to reconnect with the foundations of yoga. Yogis build strength and flexibility for the body and mind by incorporating the principles of proper body alignment and breath awareness. This foundational class teaches basic yoga postures and includes breathing and centering exercises, with verbal cues to help inspire and guide practice.




This Yoga I/II blended class includes key instruction for beginner yogis, while offering options for experienced yogis to deepen and further their practice. Teachers address various levels while adapting to students' needs.