Priscilla Szneke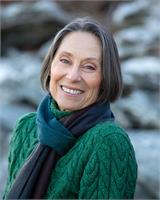 Priscilla is a mindfulness teacher and facilitator. She teaches all types of mindfulness practices; Mindfulness Based Stress Reduction (MBSR), mindful awareness practices (MAPS), meditation, emotional intelligence and leadership skills, communication skills, breath work, yoga, and guided relaxation, all with the intention of cultivating stress reduction, personal growth and overall well-being in all aspects of our life.

Her mindfulness trainings are through the Center for Mindfulness (CFM) at the University of Massachusetts and include Mindfulness-Based Stress Reduction (MBSR) in Mind-Body Medicine taught by Jon Kabat-Zinn and Saki Santorelli, Fundamentals of MBSR and the Practice Teacher Intensive. She is a CFM Qualified MBSR Teacher. She is also qualified to teach MB-EAT, a mindfulness-based eating awareness program.
Priscilla Szneke instructs the following:

Recharge your meditation practice! Join Priscilla, our Mindfulness Based Stress Reduction (MBSR) teacher, for this one-hour session. This monthly gathering is an opportunity to practice mindfulness meditation with a group in a supportive environment. There will be a short talk, sitting practice and an opportunity for questions at the end.


MBSR graduates and individuals with prior experience welcome. Beginners please arrive a few minutes early for additional instructions.

Thu, Dec 13, 6:30–7:30pm

Donations welcome

This Free Class is at our

South Kingstown location.