Elysia Bates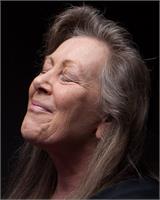 Elysia Bates, NBCR
Elysia has been a certified Reflexologist since 2003. She was trained by Dr. Christine Jensen at The Center for Universal Reflexology, and went on to become Nationally Certified in 2004 by the American Reflexology Certification Board.
Elysia is accredited to teach by the American Commission for Accreditation of Reflexology Education and Training and has been training Reflexology students since 2009.
During her fifteen years as a reflexologist she has had the opportunity to study with Reflexologists form Denmark, Africa, New Zealand and Taiwan, including Father Josef.
In 2012, Elysia was honored by the Reflexology Association of America for helping to design and launch the Integrative Medicine Department At Day Kimball Healthcare in Putnam, CT, where she currently continues her work with Hospice and Palliative Care. She is also a reflexologist for The Center for Hospice care of South East, CT of Norwich, CT.
Elysia has served a two-year term on the Board of the Reflexology Association of Rhode Island as secretary and past President. She remains an active member of both Associations. Elysia also contributes by organizing workshops, public speaking, and participating in Health Fairs and Wellness Events…but her passion lies with teaching and inspiring new generations of healers.
Outside of her work, Elysia enjoys spending her free time with family and friends, including her best friend, her beloved golden doodle, Rock. She loves spending time at the beach and working barefoot in her gardens. Elysia hopes to one day write a book to share her experiences with reflexology and the journey with which it has blessed her.
Elysia Bates is currently not instructing any classes.