Rachel Leveillee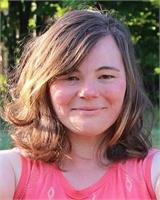 It was while traveling that Rachel first encountered her love of yoga. After leaving a stressful job for a year-long adventure in New Zealand, Rachel began seeking a stronger body and calmer mind through a practice of vinyasa, yin, and meditation. Often practicing outside, the connection to nature was freeing and inspiring. With this connection came newfound space in her life, with room for more peace, compassion, and joy. After returning home, Rachel began practicing at All That Matters and received her 200 hour certification through the Pranotthan Yoga School in April 2014. She has also completed Levels 1 and 2 Restorative Training with Sudha Carolyn Lundeen.
Rachel's journey with Restorative yoga began when she received an injury after falling on an ice-covered sidewalk. After trying many modalities of healing, it was a Restorative class that finally brought release and relief. She experienced the deep healing that happens when we take time to be still and supported holistically, on both physical and emotional levels. Rachel holds space for students to explore this important form of self-care- one that is easy to neglect in our busy lives. She invites students to use the breath and gentle movements as guides to awareness in the body, before moving into the slower, deeper resting postures. Rachel welcomes all students and enjoys working with those brand new to yoga or tending to injury.
Rachel Leveillee is currently not instructing any classes.