Mairéad Northup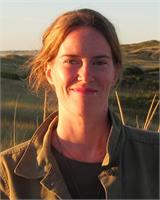 Mairéad Northup helps people access their own healing abilities by connecting with the divine within themselves. Mairéad's focus is bringing strength to body, mind, and spirit through natural healing, with an emphasis on prevention of imbalance, guiding clients to understand their unique constitutional makeup, and lifestyle factors – e.g., sleep, environment, food as medicine.
Her journey through herbalism, yoga, bodywork, and Ayurveda began with childhood scoliosis, which Mairéad addressed by doing yoga through junior and high school (rather than wearing a back brace). This healing connection with her own structure informs both her bodywork practice and her teaching, which clients and students experience as nurturing, relaxing, grounding, and gentle but effective. Mairéad teaches yoga classes with lots of breath work.
On the massage table, Mairéad's approach to sacred healing touch includes an array of ancient and innovative techniques, drawing on elements of Ayurveda, Lomi Lomi (a traditional Hawaiian-style massage that incorporates long flowing broad strokes), shiatsu, facial trains, energy meridians, heated river and ocean stones, and crystal therapies. She is also especially skilled at abdominal work and diaphragm release, which can help people gently heal long-held trauma and breathe into places they've never reached before.
Mairéad has attended and assisted trainings at Kripalu Center for Yoga and Health since 2009. She is a certified Kripalu Massage Therapist (500hr) and Yoga Teacher (200hr). Mairéad is also an Ayurvedic Health Educator and is continuing her studies in the Clinical Ayurvedic Practitioner program through the California College of Ayurveda. She lives in the woods of Arcadia in Exeter, RI, where she cultivates medicinal and endangered species of native flora.
Mairéad Northup instructs the following:
This is one of our

Focused

classes.

Ayurveda, known as yoga's sister science, is an ancient system of holistic healing that supports balance and harmony within the body and with the world around us. An Ayurvedic yoga practice aims to support physical health and balance the energies that flow through us as we are influenced by the seasons and changes in our environment and natural world. These all levels classes include pranayama (breath work), meditation, asana (poses), and insight into the Ayurvedic healing system.




This gentle class helps yogis release tension and unwind. Welcoming all levels, Stretch + Breathe pairs gentle, lengthening movements with breath work to create a balanced experience of groundedness, fluidity, and ease—both physically and energetically.