Patty Kirwan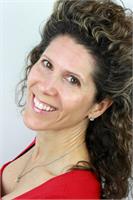 Patty holds deep and abiding gratitude for finding the path of yoga many years ago in her local YMCA. She completed her 200-hour yoga teacher training in 2010 and her 500-hour yoga teacher training in 2016, both with Coral Brown.
Patty's full-time job as an English as a Second Language teacher extends to her teaching style on the mat. She provides a safe, supportive, and grounded sequence, holding space for students to self-discover and find their own true essence. The focus of Patty's classes is to unite mind, body, and breath, opening the door for enhanced spiritual, emotional, and physical health.
Be messy, complicated and afraid, but show up anyway. G.D. Melton
Patty Kirwan instructs the following:
This is one of our

Flow

classes.

This introductory Vinyasa Flow class moves at a gentle pace to establish strength, flexibility, and balance within a continuous sequence of postures. Vinyasa Flow I is designed for newer and intermediate students looking to hone in on proper alignment while honoring and exploring the connection between movement, breath and mindfulness—the fundamental building blocks of Vinyasa.