Tom Gillette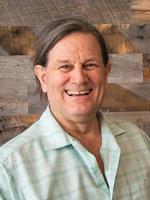 Tom Gillette has done it all, as far as yoga is concerned. In his classes, he likes to laugh a lot and drop into still meditative places. Tom has made many trips to India, owned four yoga studios over the last 27 years, directed 34 yoga teacher trainings, certified over 750 yoga teachers and sometimes lived an austere life in four yoga ashrams. What little he does teach now, he does it for the pure joy and the sweetness it brings.
Tom Gillette instructs the following:
Meditating with others is great way to anchor your practice and effect change. Session may include simple guidance and/or breathwork. No experience necessary. This is a free community offering.




This is one of our

Focused

classes.

This slow-moving class focuses attention on the meditative qualities of the practice.

Begin in a restorative posture, to consciously let go of tension in the body and clear the mind. Move into breath work and mantra to sharpen attention and receive feedback from the inner body. Invite meditation into the process as you progress through a selection of postures designed to keep you present, curious and calm to all that arises.

Each class offers a new teaching or yogic practice to stimulate the intellect. All levels are welcome.




Hot 24 is a modern heated yoga class, based on a classical form from the Bishnu Gosh (Bikram) tradition. The same 24 postures, done twice, make up the sequence of each class with deep rest and silence between poses. This style offers a beginner the ability to readily learn the sequence, while highly skilled yogis refine their practice in this vigorously meditative class. The alignment cues recognize and support the importance of human variation and structural differences of all bodies. All levels welcome.




In this special class, experience the benefits of practicing to the sounds of live music. Srinivas Reddy will be in-studio, playing his renowned sitar music as Tom Gillette guides a meditative yoga class. All levels are welcome.

This class can be paid for by Membership, Class Pass, or $18 drop in. Donations to Srinivas are greatly appreciated.