Shannah Green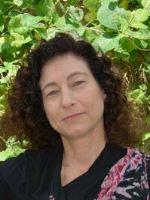 Shannah has been practicing and teaching yoga for 16 years. From the start of her journey with Iyengar yoga and the esteemed teacher, Patricia Walden, she knew she had found her life's calling. She went on to get certifications from both Kripalu and Eyes of the World. A perpetual student throughout the years, she is honored to have studied with many wonderful teachers including Rodney Yee, Shiva Rae, Seane Corne, Eric Shiffman, Richard Freeman, David Swenson, Kathryn Budig, Barbara Benaugh, Rolf Gates, Schyler Grant, Paul Grilley, Annie Carpenter and Theresa Murphy.
Her eclectic approach draws from many styles and traditions and is ever evolving. Her classes are known for being challenging, contemplative, mindful, precise, passionate and empowering. In her own words, "The practice of yoga has been a personal lifeline, a means of navigating everything in my life. Embracing the moment to moment experience, I am continually brought back to mindful attention and conscious choice. Yoga and teaching keeps me grounded and grateful."
Shannah Green instructs the following:
This is one of our

Flow

classes.

Vinyasa Flow I/II is a moderately paced Vinyasa practice that connects movement and awareness to breath in a dynamic sequence. Classes introduce inversions, backbends and arm balances as well as yoga philosophy for students looking to expand their physical practice and deepen their understanding of the many facets of yoga.

This class is done in a heated room. The heat encourages greater flexibility and detoxification. Yoga experience is necessary and students are asked to bring a towel, mat and water.