Michelle Tremont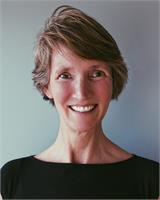 Michelle Tremont began practicing yoga when her two daughters were toddlers. Michelle received her 200 hour from Tom Gillette at Eyes of the World Yoga (now ATM Providence) in 2005 and completed her 500 hour training at Kripalu in May of 2018. These trainings have given her a very strong and confident base from which to teach.
Michelle's teaching style is born out of a genuine sense of laughter and love. Her many years of experience and a multitude of training brings a very safe and comforting sense to her classes. It is through a combination of humor and sensitivity that she is able to afford students the opportunity to heal and accept life in the ever changing moment to moment transitions.
Her love of animals and nature plays an important role in the messages she gives and in the life she leads. She is currently volunteers at the Wildlife Rehabilitation Association of Rhode Island to fill her empty nest (no pun intended!)
Michelle Tremont instructs the following:
This is one of our Focused classes.

Restorative Yoga uses blankets, bolsters and pillows to fully support the body in foundational yoga postures, without muscular exertion. Deep but passive, Restorative Yoga can enhance a vigorous practice, and is also well suited for beginners as well as those with injuries. This grounding practice soothes the nervous system and helps boost the immune system.




This gentle class helps yogis release tension and unwind. Welcoming all levels, Stretch + Breathe pairs gentle, lengthening movements with breath work to create a balanced experience of groundedness, fluidity, and ease—both physically and energetically.





Take some time to care for yourself as the autumn season creeps towards the busy hustle and bustle of the holidays. Join us on Friday evenings this fall for a Pop Up series of gentle classes led by seasoned All That Matters Teachers, all with the intention of soothing self-care at the end of the week. Look forward to Somatic Movement, Yin with Live Music, Essential Oils, Ayurvedic Self-Care Rituals, Chakra Alignment, Journaling and more. The teacher and style will change each week, but our restorative theme will stay the same. Check the schedule regularly to see what's coming up next!




This is one of our

Focused

classes.


In the Yogic tradition, the human body has seven main energy centers called Chakras (Sanskrit for "wheel" or "disc"). When these energy centers are vibrant, spinning and open, we are physically, emotionally, and spiritually in balance and well. This class brings awareness to the distinctive qualities of each Chakra through teachings, moving meditation, and a flowing asana practice. Essential oils and/or use of the Nepalese singing bowl may be incorporated during extended savasana to emphasize the attributes of each energy center.




This is one of our

Flow

classes.

This Vinyasa-style class invokes mindfulness through a slowly flowing practice built on dynamic movement and breath. Emphasis is placed on embodying both stillness and motion to cultivate strength, engagement, and awareness. This class is suited for all levels of practitioner and offers students space to explore presence and peace.