Debbie Knight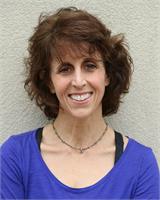 Debbie Knight has been practicing yoga since 1997 and teaching since 1999. She was first introduced to yoga shortly after the birth of her twin boys and, already having a two-year-old daughter at home, very quickly realized the mental and physical benefits of a regular yoga practice. After her very first class in a tiny home studio in Providence, she knew yoga was destined to become an integral part of her life. She completed the bulk of her vinyasa style teacher training at the Omega Institute. She is also registered with the Yoga Alliance as an E-RYT200 having completed her training with Katherine Conte at Focus Yoga and attaining over 1,000 hours of teaching experience since then. In addition to yearly visits to Omega, she attends several workshops throughout the year at various studios in New England.
Debbie's teaching style focuses on proper, safe alignment paired with a playful lighthearted spirit and special attention to breath and a feeling of connectedness. She is passionate about her teaching and gains the most satisfaction from watching the transformation in students as they discover the gifts of this ancient art.
Debbie Knight instructs the following:
This is one of our

Focused

classes.

In this class yogis explore key yoga postures and breathing techniques while learning how to enhance and modify the practice to fit each individual body. Class emphasizes just plain feeling good, and special needs may be addressed.




This Yoga I/II blended class includes key instruction for beginner yogis, while offering options for experienced yogis to deepen and further their practice. Teachers address various levels while adapting to students' needs.




This is one of our

Flow

classes.

Vinyasa Flow I/II is a moderately paced Vinyasa practice that connects movement and awareness to breath in a dynamic sequence. Classes introduce inversions, backbends and arm balances as well as yoga philosophy for students looking to expand their physical practice and deepen their understanding of the many facets of yoga.