Diane Gannon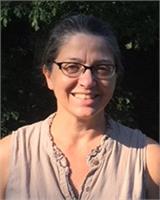 Diane Gannon has been practicing yoga for 20 years. A graduate of the Pranotthan Yoga School 200-hour yoga teacher training in April of 2018, she has also trained with Baron Baptiste; completing his Level 1 Baptiste Power Vinyasa Yoga teacher training, and with Jenn Thomas and Dr. Tracey Sondik; completing both Levels 1 and 2 of Yin Yoga and Mindfulness teacher training.
Diane's 30 years' experience as a physical therapist specializing in Fascial Release brings an in-depth knowledge of human anatomy and functional movement to her classes.
Diane Gannon instructs the following:
This is one of our

Focused

classes.

Yin Yoga poses are performed seated or lying down using props and slow transitional movements that massage and lubricate the body's sheath of connective tissue as well as the mind's power of observation. Sustaining each pose for a period of time pairs intentional stillness with steady compression to signal a "rest and restore" mode for the central nervous system thus promoting digestion, muscle repair and organ detoxification.

Note: Saturday's 3:30 pm class in SK explores the nuances of Yin Yoga from the varied perspectives of rotating seasoned Yin teachers.