Jennifer Lawrence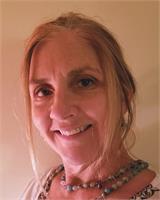 Jennifer attended a yoga weekend retreat at Kripalu in 1996 as a treat to herself. The experience became one of growth she never anticipated. She later received her Kripalu 200-hour yoga teacher certification, and the knowledge she gained and her love for the practice led her to teach. In 2016, Jennifer completed a Mindfulness Based Stress Reduction program, and soon after she completed a Mindfulness Teacher Training. The experience energized her, and inspired her to share her knowledge.
Jennifer's classes incorporate mindful meditation, breath work, and opportunities for exploration to find one's edge. Her teaching is a blend of vinyasa and hatha styles in which she includes modifications for all levels. She encourages non-judgmental compassionate awareness of oneself, and believes that experiences on the mat are the groundwork for everyday life. Jennifer encourages each student to take their yoga and meditation off the mat, to assist in navigating through all of life's ease and struggles. As a mental health counselor she practices and teaches self-care/self-compassion. She spends down time in her flower gardens, and backpacking in the White Mountains of NH. Her most important role in life is being a mother to her four children.
Jennifer Lawrence instructs the following:
This is one of our

Flow

classes.

This introductory Vinyasa Flow class moves at a gentle pace to establish strength, flexibility, and balance within a continuous sequence of postures. Vinyasa Flow I is designed for newer and intermediate students looking to hone in on proper alignment while honoring and exploring the connection between movement, breath and mindfulness—the fundamental building blocks of Vinyasa.




This Yoga I/II blended class includes key instruction for beginner yogis, while offering options for experienced yogis to deepen and further their practice. Teachers address various levels while adapting to students' needs.