Amanda Mahony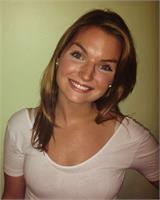 Amanda began her yoga practice as a child living in New York City, and was inspired to become a yoga instructor after training in Cus D'Amato's Boxing Gym and learning about the benefits of yoga for boxers. She received her 200-hour yoga teacher certification at Burlington Yoga while living in Vermont, and later completed a 300-hour yoga teacher certification under Sondra Loring at Sadhana Yoga in Hudson, New York. Currently, Amanda is pursuing an M.A. in Clinical Holistic Mental Health Counseling at Salve Regina University in Newport, Rhode Island.
Amanda's love of music, art and poetry permeate her classes and join her love for snowboarding, boxing, and long-distance running to create a passionate athletic blend, akin to the styles of vinyasa and hatha. She provides a safe and nurturing environment conducive to healing and self-exploration.
Amanda Mahony instructs the following:

A 45 minute version of our regular Vinyasa Flow I/II for those days when you don't have a lot of time, but still want to move!

This is one of our

Flow

classes.

Vinyasa Flow I/II is a moderately paced Vinyasa practice that connects movement and awareness to breath in a dynamic sequence. Classes introduce inversions, backbends and arm balances as well as yoga philosophy for students looking to expand their physical practice and deepen their understanding of the many facets of yoga.