Susan Cotta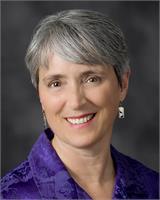 Susan Cotta, MSPT, AT, Ret., CST-D is a physical therapist utilizing a variety of manual techniques such as craniosacral, visceral manipulation, myofascial release and lymphatic drainage.
She has been teaching CranioSacral therapy (CST) in the U.S. and abroad for the Upledger Institute since 1999. She has written and presented papers on a variety of subjects including headaches, plagiocephaly and torticollis, fascial mobilization, women's health, lymphatic drainage therapy, hemophilia, pelvic pain, and CST for the parents of children with special needs.
Sue has worked in a variety of medical settings including hospitals, rehabilitation, outpatient and home care with specializations in women's health, pediatrics, sports medicine, orthopedics, hemophilia, adaptive seating clinics and the spine. Today, she works with both adults and children in her own space.
Sue received her BS in Physical Education, with a minor in Athletic Training from the University of RI. While working towards her Masters in Physical Therapy from Boston University, she became a certified athletic trainer.
"We are all here to achieve our unlimited potential. But pain, injury, fatigue and a host of other ailments derail our journey and make life hard. The world is waiting for you to become the person you are meant to be. The world can't be the place it is meant to be without each of us being what we are meant to be." ~ Sue Cotta
Learn more about Sue Cotta and her work at www.suecotta.com
Susan Cotta is currently not instructing any classes.