Vanessa Prairie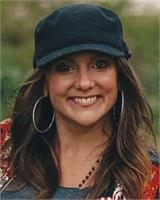 Vanessa Prairie is a holistic care advocate, enthusiast, and educator. Her curiosity in the field was piqued as a child by her bohemian Nana, who inspired her to explore the virtues of nature-based care, energy healing, and home remedies.
With her two children and husband, Scott, as her brand testers, Vanessa is now focused on creating holistic products for your mind, body and soul while passionately sharing her tips and tricks for incorporating holistic health into your life.
Vanessa Prairie is currently not instructing any classes.