All That Matters welcomed Heather in June 2013 as one of our fabulous new yoga teachers.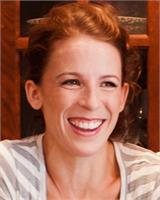 Heather has been immersed in the world of yoga since 2001.She received her 200-hour Prana Flow training at All That Matters, led by Coral Brown, in 2012. She is currently pursuing her 500-hour certification. As a dedicated yogini, and through her love of being outdoors, Heather draws inspiration from nature and its many forms. Heather's teaching style integrates the creative and energetic aspect of flow with attention to alignment and the importance of our breath energy (Prana). She believes yoga is about community and offers space for students to experience their practice in a dynamic yet supportive environment where playfulness, compassion and self-acceptance are encouraged.
A tip from Heather to stay healthy and active:
"Get outside and start there- observe the light, the seasons, the changes. Go for a walk- rain, sun or snow. Be part of if all. Don't make excuses. What could be bad about that?"
Heather about the mind & body:
"Thinking about getting on your mat and actually doing it are two different experiences, leading to different paths...try it!"
Come join Heather for a fantastic class!
Tuesdays: Prana Flow, 4:15 - 5:30pm
Thursdays: Heated Vinyasa Flow, 4:30 - 5:45pm
Fridays: All Level 5:30pm