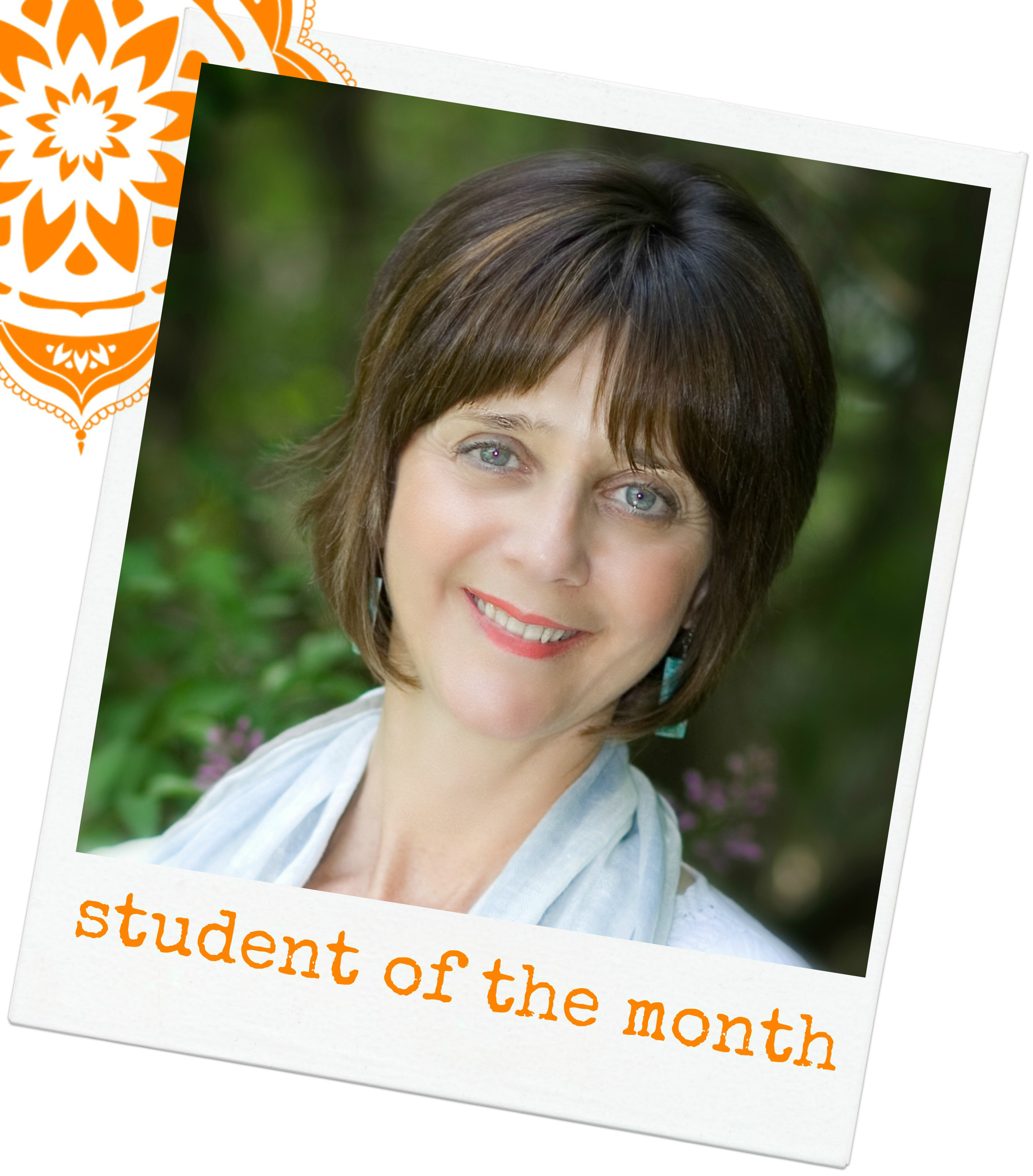 What attracted you to yoga? Why did you start?
I was my first year in college, at Ramapo in New York, trying to find my way into the world, looking for my spirituality besides going to church. There was a yoga studio near the campus. I passed the studio often and was intrigued by the beauty of the space. I took a class and felt like I was transported to another conscience, and when I did my first plow it felt like my spine opened up every cell in my body. I was hooked and I never looked back. That was 41 years ago.
What is your favorite type or style and why?
I always have been attracted to styles that combine the physical with the spiritual. There are so many layers of yoga and I use them depending on how I'm feeling. Sometimes I need to be physical and sometimes I just need to sit and be still.
What is your favorite yoga pose and why?
I love all the poses and each has a particular benefit, but if I had to pick one it would be shoulder stand into plow. The reason is because it feels so good to invert my legs. It's something we as humans rarely do and it calms me down and I know my internal organs are getting a good dose of blood to purify my system.
What other activities do you enjoy?
I'm new to Rhode Island and I live near the beach, so I walk everyday to touch the sand and hear the waves. I also live near the bike path, so I ride my bike. I just recently bought a kayak to meander thru all the beautiful waterways. I cross country ski in the winter. I love Rhode Island and being outdoors as much and as often as possible.
An inspiring book or movie you recommend?
Autobiography of a Yogi
Wild (the book and movie)
Favorite food?
Super Smoothies! You can pack a lot of nutrients into a smoothie and they are portable and quick to make.
Favorite place to be and why?
The ocean water soothes my soul and the best part is I live walking distance to the beach.
I also love Kripalu in Lennox. It's a holistic yoga center that welcomes my broken body and broken dreams where I can put myself back together and learn about the deeper parts of myself.
What keeps you doing yoga?
The philosophy keeps me on a path where I feel most comfortable and the postures keep my body flexible and alive. I can grow old gracefully.
Any advice to beginners?
Let your ego go and enjoy the freedom and be kind and patience with yourself. You will feel the shift and never look back.
What do you like most about All That Matters?
It's a very welcoming center that offers the opportunity for me to continue to grow and study the beauty of yoga with like minded people.
Any other words of wisdom?
Practice and study all the limbs of yoga--it's a path to peace.